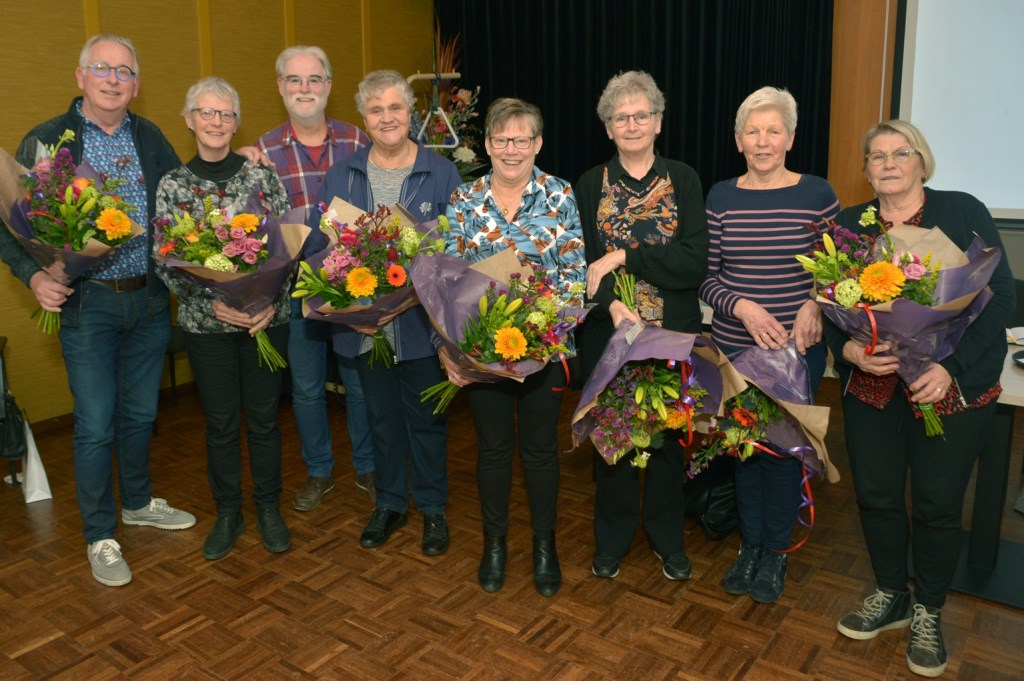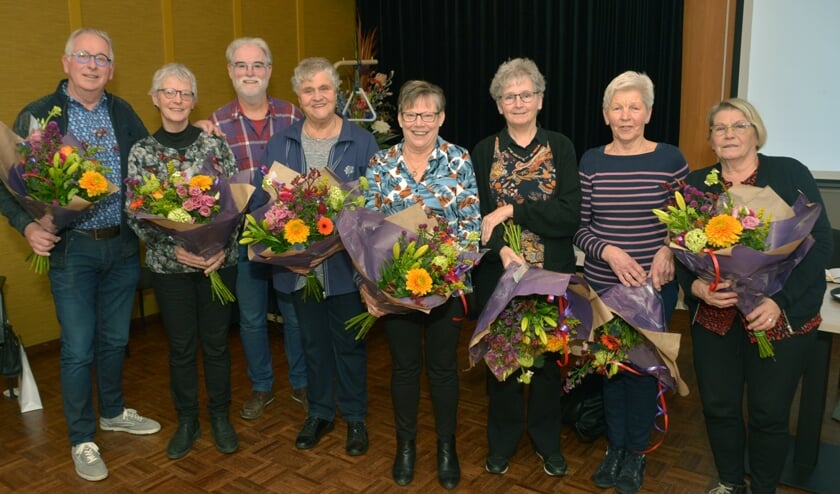 Gerard van der Hoeven, Mariet Verkuylen, Johan van der Leest, Ria van den Bergh, Annie van Duijnhoven, Mariet Heeren, Joke van Diepenbeek en Ineke Beenders. (Foto: Henk Lunenburg)
UDEN | Tijdens de jaarvergadering van de Zonnebloem regio Uden gisteravond werden tien jubilarissen in het zonnetje gezet. Zij werden bedankt voor hun inzet, al tien jaar of langer.
Verraste gezichten bij de vrijwilligers, die er niet altijd bij stil staan al zo lang vrijwilliger te zijn. Jubilarissen die al 15, 25, 30 of zelfs 35 jaar actief zijn bij de Zonnebloem kregen een presentje en bloemen.
Degenen die niet aanwezig waren en ontbreken op de foto zijn Joanneke Rodigas, Annie van den Bosch, en Jeanne Bos. Heb je wat vrije tijd en denk je: dat lijkt me wat? Word dan ook vrijwilliger bij de Zonnebloem. Meld je aan op www.zonnebloem.nl.